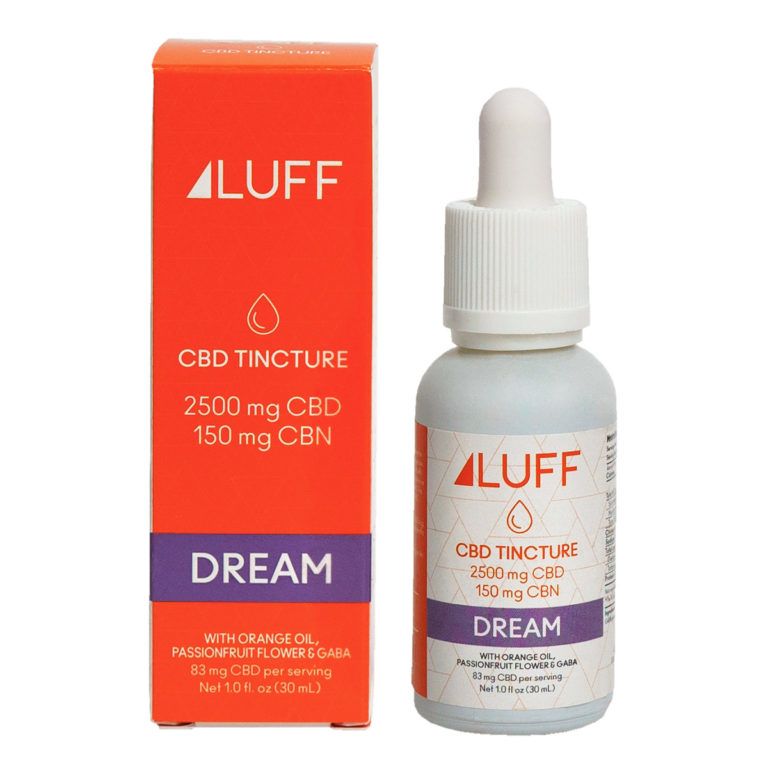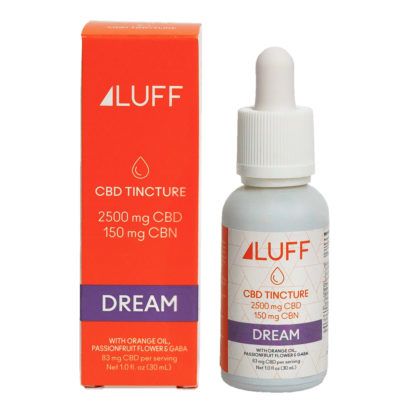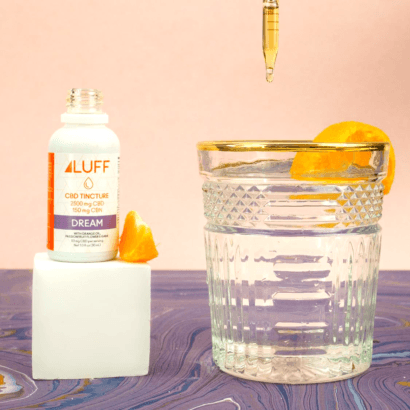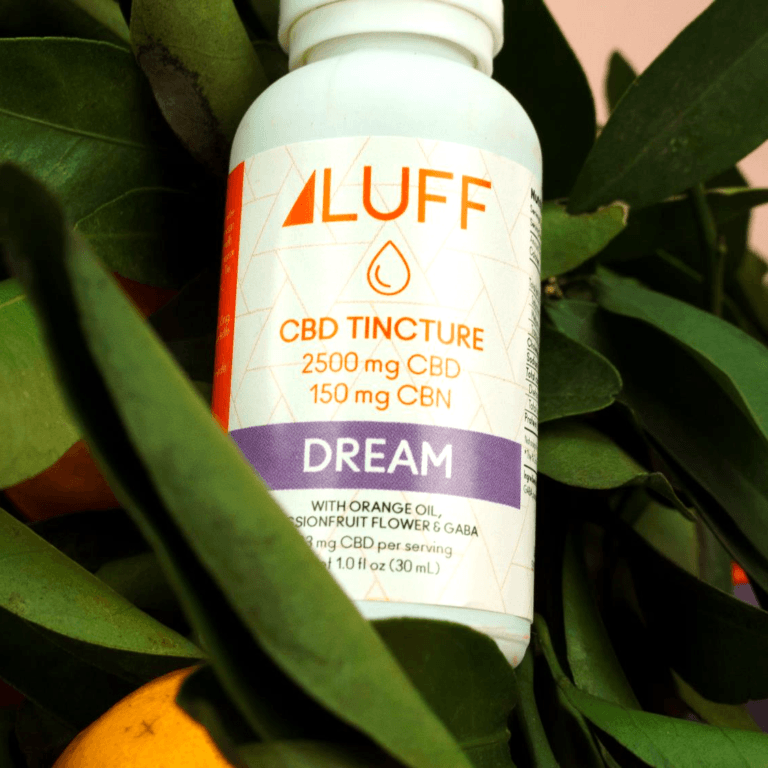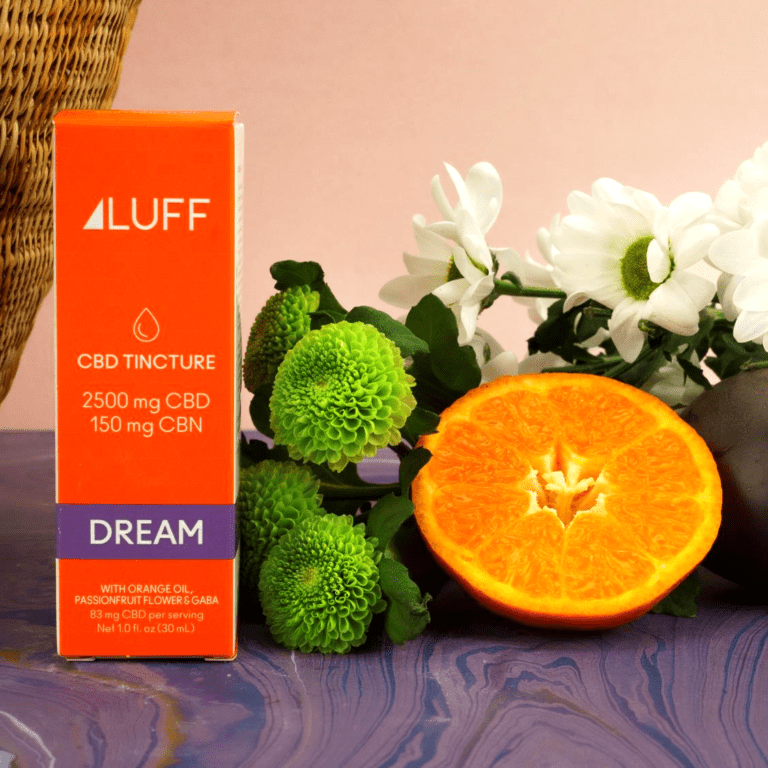 CBD Oil Tincture – DREAM
$59.99
83 mg CBD per mL
5 mg CBN per mL
With Orange oil, Passionfruit flower, and GABA
Scientifically formulated, Non-GMO, USA Hemp
Non-psychoactive (Less than 0.3% THC)
Laboratory tested to ensure safety and purity
PRODUCT OVERVIEW:
Our potent DREAM CBD Oil Tincture delivers an impressive 83 mg of CBD, and 5 mg of CBN per serving; and are powered by MCT oil to provide you with nutrients your body desires – nutrients that some studies have shown may help your body increase CBD's bioavailability. Flavored with a refreshing orange oil, our CBD Tinctures are a great addition to your evening routine, or before bed.
This product contains passionfruit flower and GABA, two amazing superfoods which have a myriad of purported and documented health benefits, including the ability to treat anxiety, and to support a healthy sleep schedule. Our oils are THC free, dairy free, gluten free, non-GMO, and flavored with orange oil for a refreshing taste. Take up to 1 mL orally daily as needed, and store in cool, dark place after opening.
OUR SPECS:
Count: 1.0 fl oz (30 mL)
CBD Strength: 2500 mg CBD per bottle | 83 mg CBD per serving
CBN Strength: 150 mg CBN per bottle | 5 mg CBN per serving
OUR COMMITMENT TO QUALITY:
We're proud to boast that we are based in Portland, Oregon and all our products are locally made to the highest standards available. We continually leverage industry best practices from seed to sale, and 3rd party lab test all our products every single time to guarantee both potency and efficacy.
USA Made Hemp
3rd Party Tested
THC-Free
Non-GMO
Gluten Free
Dairy Free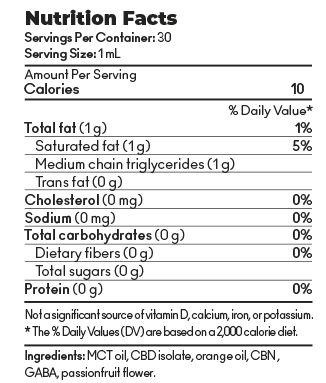 Only logged in customers who have purchased this product may leave a review.
What is CBD Oil?
CBD Oil is a tincture designed to deliver CBD sublingually. CBD Oil is made by extracting CBD from the cannabis plant, then diluting it with a carrier oil like MCT, coconut or hemp seed oil. It's gaining momentum in the health and wellness world, with some scientific studies confirming it may ease symptoms of ailments like chronic pain and anxiety.
What is CBD and CBN?
CBD (Cannabidiol) and CBN (Cannabinol) are two of over 120 cannabinoids found in the hemp plant. The wide range of potential and purported therapeutic uses of these non-psychoactive compounds has created a very high demand for them in products, such as gummies!
What is passionfruit flower?
Passionfruit flower is a climbing vine that is native to the southeastern United States, and Central and South America. The above ground parts are as supplements for a variety of purported benefits, including anxiety, insomnia and ADHD.
What is GABA?
Short for Gamma-Aminobutyric Acid, GABA is a chemical that blocks certain communication between nerve cells in the brain. GABA is purported to relieve anxiety, improve mood, reduce symptoms of premenstrual syndrome (PMS), and treat attention deficit-hyperactivity disorder (ADHD). It is also used for promoting lean muscle growth, burning fat, stabilizing blood pressure, and relieving pain.
What is MCT oil?
MCT oil is a supplement made from a type of fat called medium-chain triglycerides. MCT molecules are smaller than those in most of the fats you eat (long-chain triglycerides [LCT]), making them easier to digest and easier to absorb into your bloodstream. It is often used as a carrier oil for CBD, and purported to increase the body's bioavailability.
Are LUFF CBD Oil Tinctures legal?
All products created by LUFF Brands including our CBD Oil Tinctures with CBN are extracted from the finest industrial hemp, grown legally in the United States. These plants contain less than 0.3% THC, meaning they meet federal requirements and can be sold in all 50 states and up to 40 countries worldwide.
Will CBD Oil Tinctures help with sleep?
Our LUFF Brands CBD products are not intended to prevent, treat, diagnose, or cure any medical condition or ailment. Always be sure to follow the directions on the label. It is also important to recognize that your experience with CBD may differ from the experience in others – so you won't know how it works for you until you try.
What is the "entourage effect" from CBD oil and CBN oil?
The "entourage effect" as it's known is the concept where all of the components (cannabinoids, terpenes, etc) in the plant work together in the body, boosting each other to create a balanced, synergistic effect. These include CBN, CBG, CBC, and CBD-V, as well as, of course, CBD. When these chemical compounds get together, they feed off of each other producing a stronger effect in the body and the mind.
Are your CBD Oil Tinctures Non-GMO?
Yes! We worked very hard to ensure that all of our products are Non-GMO! In addition to Non-GMO, they're also gluten free, dairy-free and manufactured with the best industrial hemp grown right here in the USA.
View the latest lab report on this product.