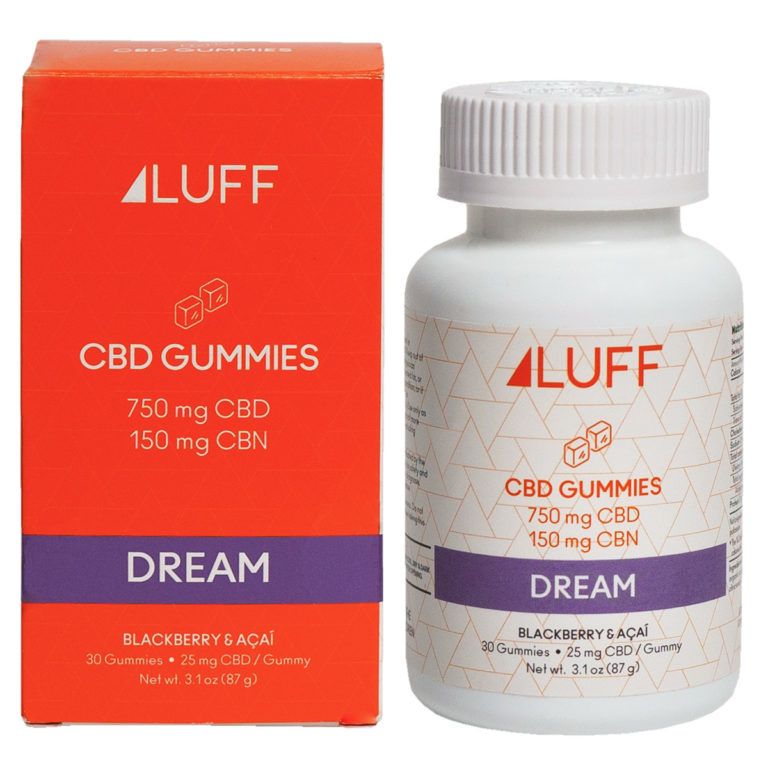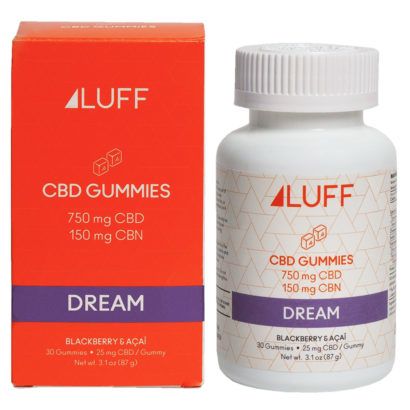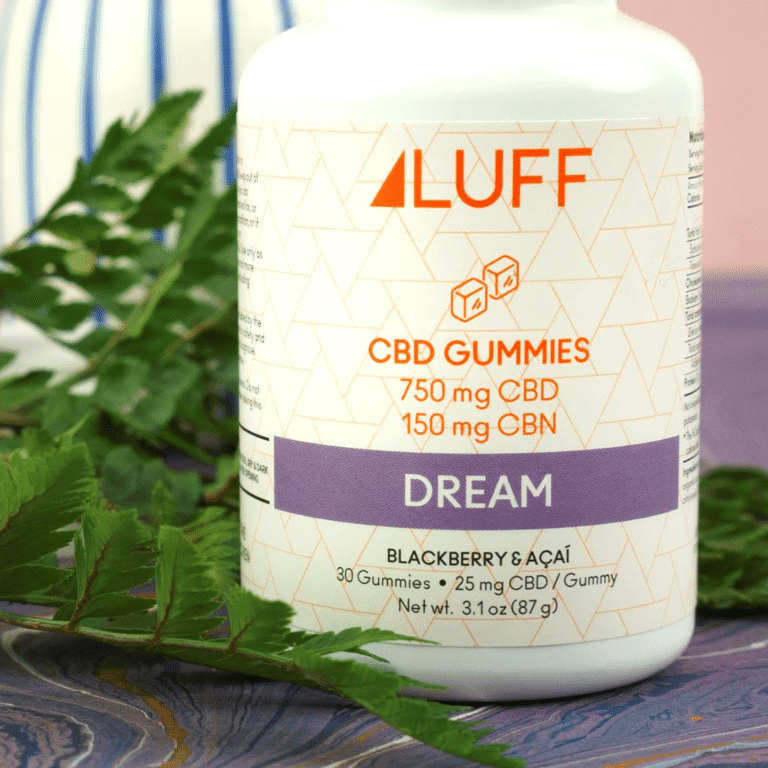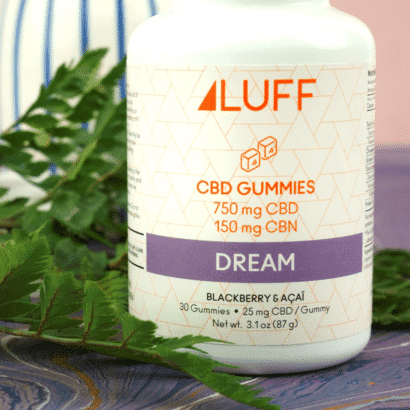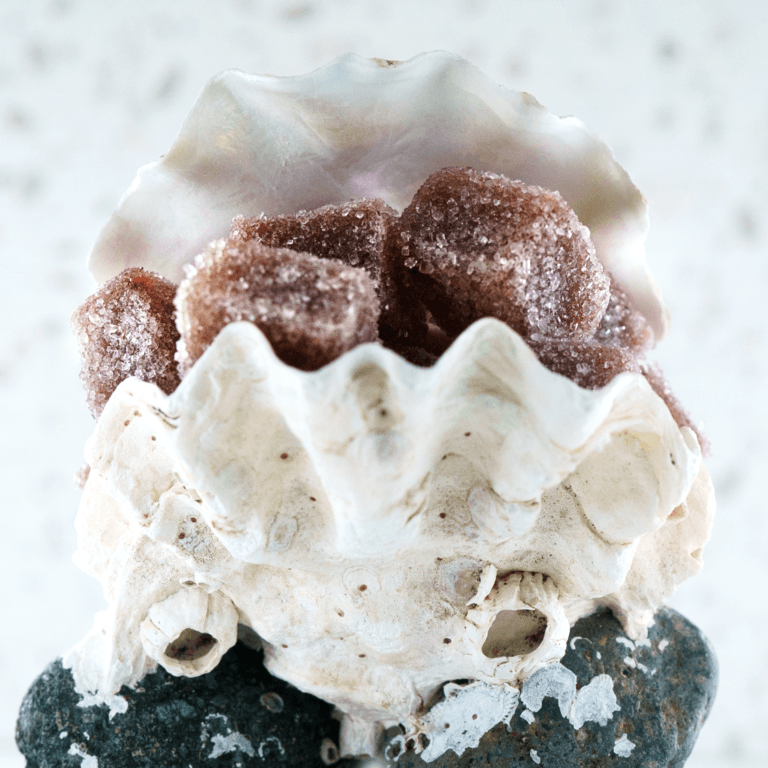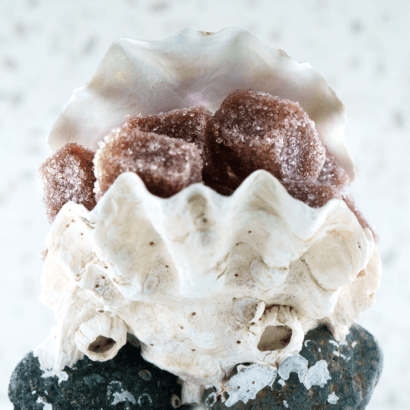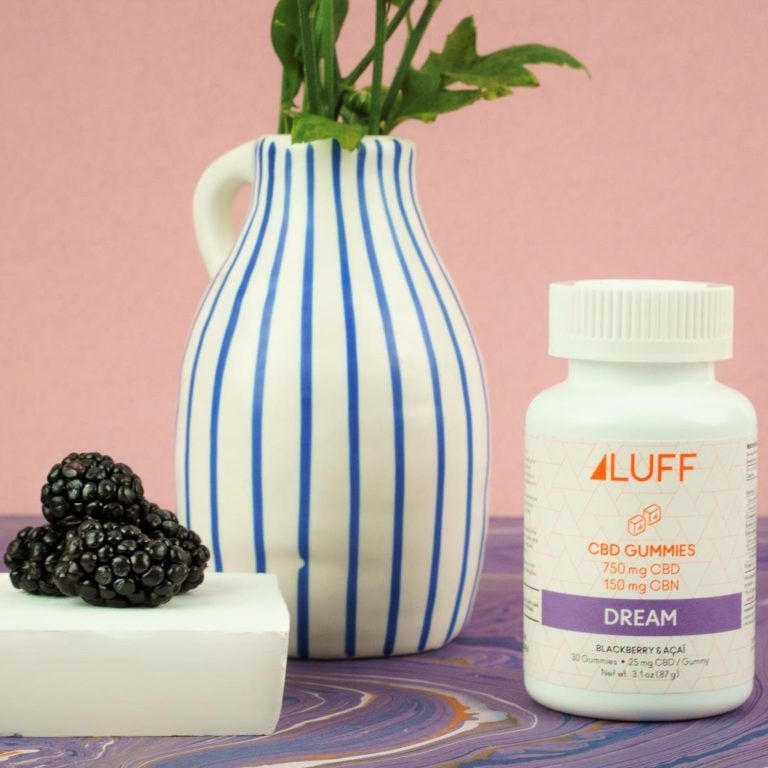 CBD Gummies – DREAM
$39.99
25 mg CBD per gummy
5 mg CBN per gummy
With Blackberry and Acai
100% Vegan, Non-GMO, USA Hemp
Non-psychoactive (Less than 0.3% THC)
Laboratory tested to ensure safety and purity
PRODUCT OVERVIEW:
Our CBD Gummies are delicious, bite-sized, chewable treats designed for you to enjoy the power of CBD, in, easy to manage 25 mg servings. DREAM: with blackberry and acai also contains 5 mg CBN per serving, is low in sugar, and gluten free to fit your everyday. Our commitment to quality means we use no artificial sweeteners, no artificial colors, and all our products are non-GMO, and 3rd party lab tested for efficacy.
These gummies are delicious and bolstered by superfoods like blackberry and açaí (known for their antioxidant properties), as well as ingredients such as passionfruit flower and GABA; well known for their health benefits geared towards relaxation and sleep.
Extracted from the finest industrial hemp in the USA, this product is ideal for use in the evening or before bed.
OUR SPECS:
Count: 30 gummies
CBD Strength: 750 mg CBD per bottle | 25 mg CBD per serving
CBN Strength: 150 mg CBN per bottle | 5 mg CBN per serving
OUR COMMITMENT TO QUALITY:
We're proud to boast that we are based in Portland, Oregon and all our products are locally made to the highest standards available. We continually leverage industry best practices from seed to sale, and 3rd party lab test all our products every single time to guarantee both potency and efficacy.
USA Made Hemp
3rd Party Tested
THC-Free
Non-GMO
Gluten Free
Dairy Free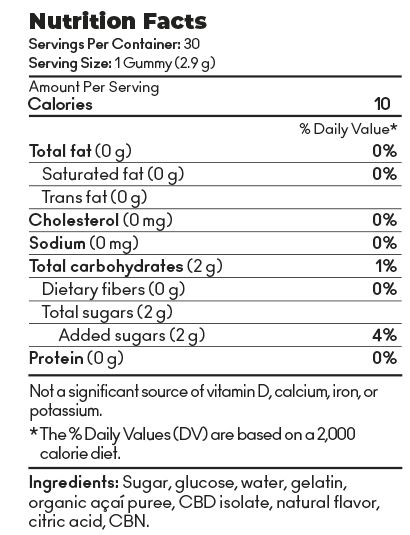 Only logged in customers who have purchased this product may leave a review.
What are CBD Gummies?
CBD Gummies are exactly as you might think – gummy treats infused with the cannabinoid CBD. Ingesting CBD Gummies works just as well as any other CBD intake format – they just come in gummy format as a special sweet treat.
What are CBD and CBN?
CBD (Cannabidiol) and CBN (Cannabinol) are two of over 120 cannabinoids found in the hemp plant. The wide range of potential and purported therapeutic uses of these non-psychoactive compounds has created a very high demand for them in products, such as gummies!
What is Blackberry?
Blackberry is a plant, of which the leaf, root, and fruit (berry) are used for a variety of ailments including diarrhea, fluid retention, diabetes, gout, and pain.
What is Açaí?
The açaí berry is a grapelike fruit harvested from açaí palm trees, which are native to the rainforests of South America. Like other berries, açaí berries contain antioxidants and fiber, but are also known to help with heart health, and have been observed to engage in anticarcinogenic activities.
Are LUFF CBD Gummies legal?
All products created by LUFF Brands including our CBD Gummies with CBN are extracted from the finest industrial hemp, grown legally in the United States. These plants contain less than 0.3% THC, meaning they meet federal requirements and can be sold in all 50 states and up to 40 countries worldwide.
Will CBD Gummies help with sleep?
Our LUFF Brands CBD products are not intended to prevent, treat, diagnose, or cure any medical condition or ailment. Always be sure to follow the directions on the label. It is also important to recognize that your experience with CBD may differ from the experience in others – so you won't know how it works for you until you try.
Are your CBD Gummies Non-GMO?
Yes! We worked very hard to ensure that all of our products are Non-GMO! In addition to Non-GMO, they're also gluten free, dairy-free and manufactured with the best industrial hemp grown right here in the USA.
View the latest lab report on this product.